Well I still have'nt even considered making any bears, its too hot! I did a crazy thing yesterday and did some intensive gardening, in that heat? Only mad dogs and Englishmen.......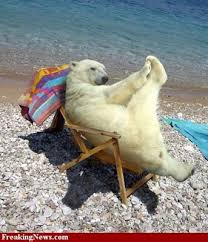 That said I do enjoy making my bears and would hate to 'have to make them'. I'm lucky at the moment, my 'real' job is doing OK, the weather is lovely and hopefully nice weekends out and away soon. I do think when the sun shines in Britain its the best place to be.
Lets face it, I'll be bored soon, it will rain, so.......bears! 
Catch you all later.